Responsibility Resources
Where to Look
There are numerous websites and resources on the subject of alcohol awareness and education, many produced by brewers, vintners, government agencies and more. Some programs include materials that are readily available either via the internet or directly through your local distributor. We invite you to call your local distributor or scroll down this page to see a list of resources.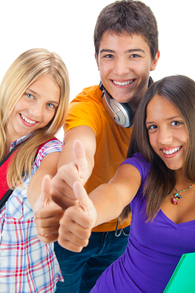 Topics covered in alcohol awareness and education programming:
How to check IDs
Underage drinking
Parent guides
College drinking
Drunk driving
Designated drivers
Safe boating
Safe hunting
Retailer training
Advertising code & Public Service campaigns
Industry-Sponsored Websites
Anheuser-Busch

Anheuser-Busch

Industry responsibility & community efforts
Beer Institute and National Beer Wholesalers Assn

Anheuser-Busch

Anheuser-Busch

Heinken International

Anheuser-Busch

A MillerCoors website about alcohol and environmental programs.

Interactive website developed by the Wine & Spiritis Wholesalers of America, the Football League Players Association and Discovery Education.

Miller responsibility programs

Join Brown-Forman's discussion about binge drinking, drunk driving and underage drinking on this website.

Anheuser-Busch

The Federal Trade Commission's newest ad campaign to assist retailers, supported by the Wine & Spirits Wholesalers Association.